As a real estate agent, I know how important it is to create a welcoming and inviting environment for potential buyers when showing a home. However, when pets are involved, the situation can become more complicated. While pets are beloved members of many families, not all potential buyers feel the same way. In this blog post, we'll explore what you can do with pets when showing your home to help create a successful home sale.
Remove all pet toys and items: Before showings, remove all pet toys, beds, and other items that make your home look cluttered. This will help prospective buyers focus on the features of your home and not your pet's belongings.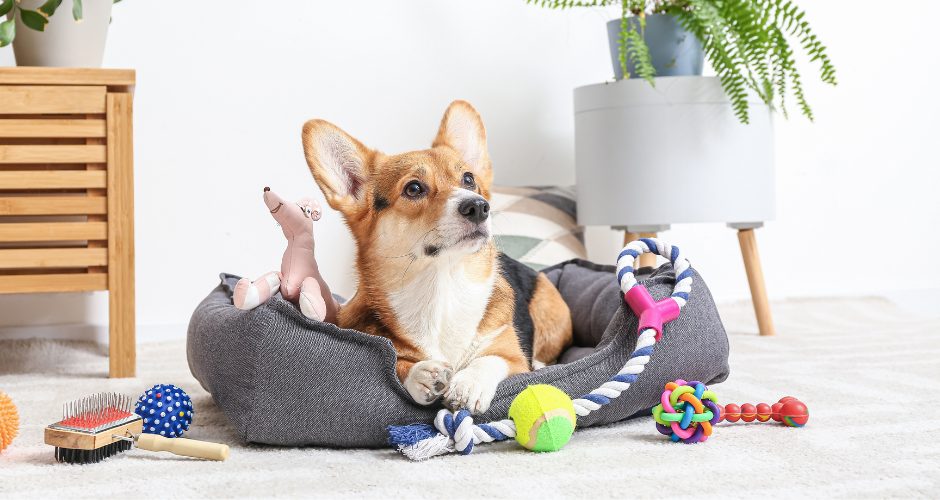 Clean up pet hair and odour: Vacuum or sweep to remove any pet hair, and use an odor neutralizer to eliminate any pet odor. This will ensure that your home smells fresh and clean during showings.
Prepare your pets for showings: Consider taking them for a walk, to a friend's house, or even to a pet daycare facility. This will not only eliminate the risk of potential buyers being scared or allergic to your pets, but it will also help keep your pets stress-free. If it's not possible to remove your pet from the home during showings, make sure you prepare them ahead of time. For example, give them a favourite toy or treat to keep them occupied and calm and crating your pet in a designated area of the house, so they aren't roaming around and creating distractions.
Highlight pet-friendly features: If your home is pet-friendly, make sure prospective buyers know. Highlight any special features such as a fenced-in yard, pet doors, or designated pet areas.
Consider the impact of your pet's presence: Finally, consider the impact of your pet's presence on the sale of your home. Some prospective buyers may be allergic or simply not comfortable around pets. Be mindful of this when preparing for showings and try to minimize the impact of your pet as much as possible. 
Selling a home with pets can be a bit more challenging, but with the right preparation, you can ensure that your furry friends don't get in the way of a successful sale. By following these tips, you can create a more inviting and stress-free environment for both your pets and potential buyers. Remember, the goal is to create a positive and welcoming atmosphere that appeals to a broad range of buyers, so they can see themselves living in the home.
Susan Moffat, REALTOR®  
519.377.5154
susan.moffat@c21.ca
Century 21 In-Studio Realty Brokerage