We like to think Grey and Bruce counties have some of the best outdoor activities in all of Ontario! We're especially proud of our paddling routes. Whether you canoe, kayak, or stand-up paddleboard, we've got a great route for you!
Rivers in Grey & Bruce Counties
The popular Saugeen River starts in Hanover, winds through Paisley, and stretches to Southampton and Denny's Dam. One of the best canoe routes in Southern Ontario, this 102-kilometre trip passes by wooded shorelines, through small towns and villages, and between breathtaking bluffs. Visit Explore The Bruce's
paddling tours page
for maps and more information on six segments of this river.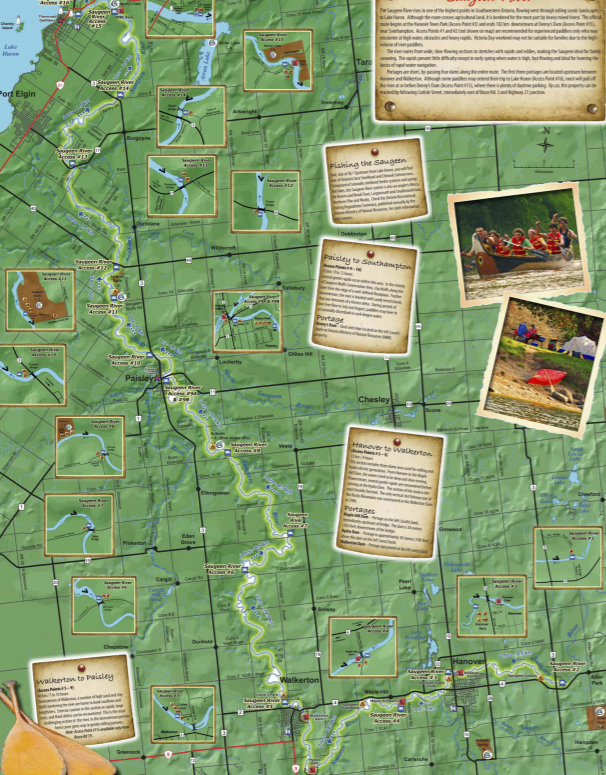 The gently flowing
Beaver River
is perfect for novice paddlers. Running from north of Kimberley to the village of Heathcote, this route features some of the most spectacular scenery in Southern Ontario, with panoramic views of the Niagara Escarpment and the surrounding countryside. Enjoy open areas and wooded stretches, wildlife viewing, and fishing. FYI: You may need to make short portages to bypass log jams.
If you are near Owen Sound, check out Sydenham River and Harrison Park. Canoe rentals are available at the park, and you can paddle south to the mill dam or north towards the bottom of beautiful Inglis Falls. 
Lake Huron 
On calm days, a paddle along the Lake Huron shoreline is a destination experience. 
For intermediate paddlers, a popular destination is
Chantry Island
, about 2 kilometres off the shore of Southampton. The island is home to a federal bird sanctuary, a lighthouse, and a restored lightkeeper's home (book a tour to visit the island). Foot traffic is permitted on the island if you are with a tour group. 
Near Oliphant, a great paddling route is among the Fishing Islands, a chain of islands stretching 20 kilometres north from Chief's Point to Pike Bay.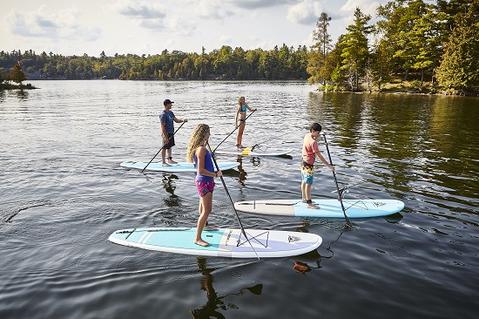 Georgian Bay
For the very experienced and adventurous paddler, a sea kayak is your best choice for exploring the clear waters and stunning views of Georgian Bay, "the sixth Great Lake." All the way from Tobermory to Owen Sound, Meaford, Thornbury, and further east, the shoreline has numerous bays and inlets to explore. 
In Tobermory, glide over shipwrecks in Little Tub and Big Tub harbours. 
Near Thornbury, paddle to the wreck of the Mary Ward, four kilometres from
Northwinds Beach
(parking fees apply). 
Much of the Georgian Bay route is shared with larger, motorized boats, so exercise caution.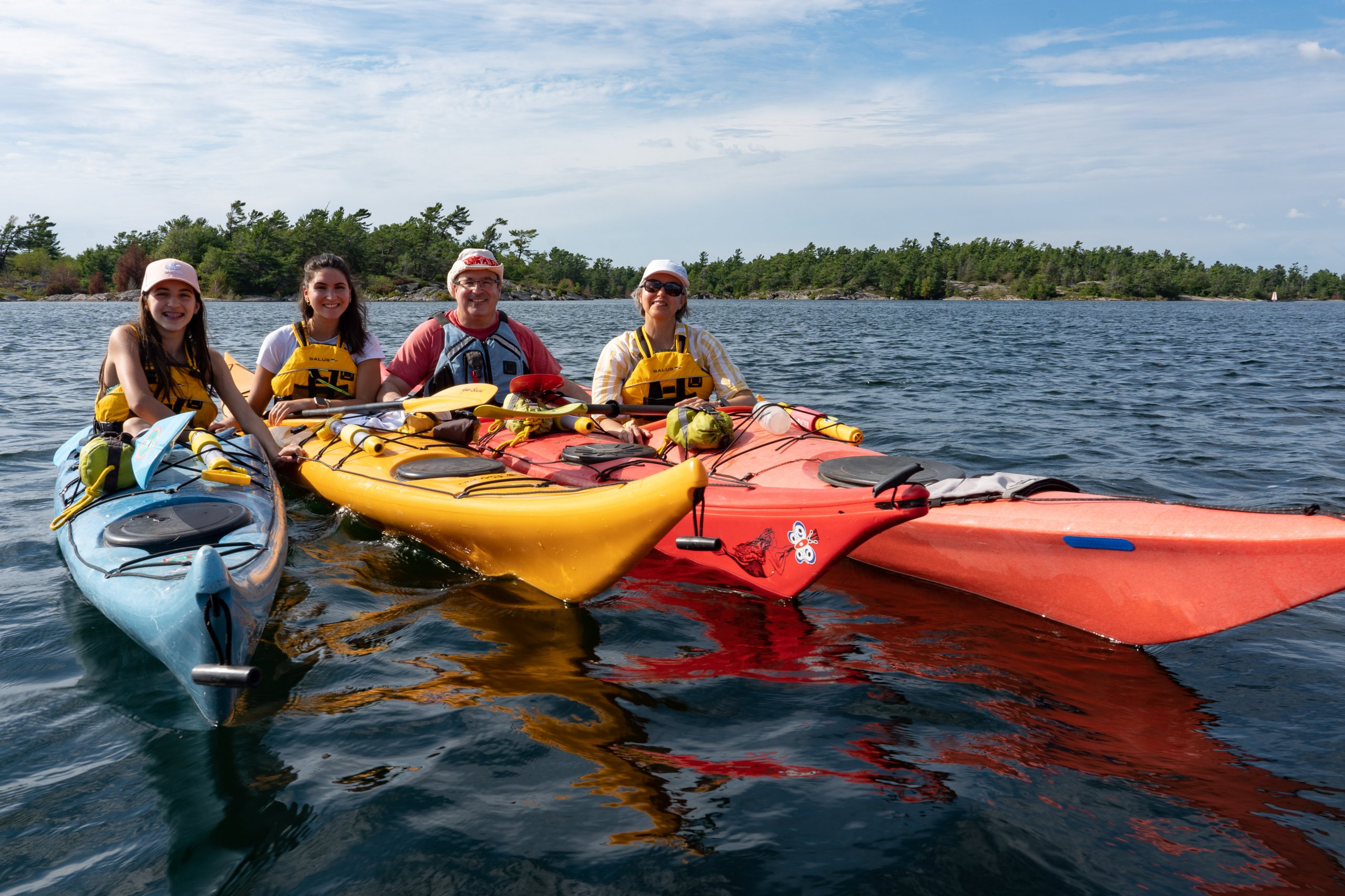 Bell's Lake
Bell's Lake
is a remote and beautiful property owned by Saugeen Conservation. There are no facilities or amenities on this property, but it is well known locally for its canoeing, calm waters, and peaceful surroundings.
Where can I find more information about paddling in Grey and Bruce counties?
Visit Grey County's
paddling
page, Explore The Bruce's
paddling tours
page, or Bruce Grey Simcoe's
Where to Paddle
page.